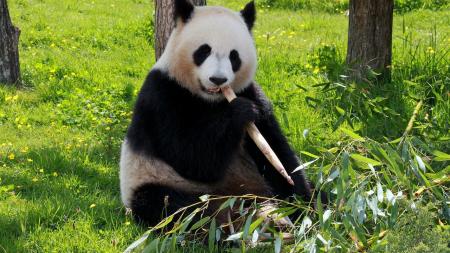 Google SEO Clues for Better Websites
SEO or Search Engine Optimization has experienced substantial changes over the past number of years. Recently, Google has upgraded its algorithm numerous times, with interesting named algorithms, such as Penguin, Panda and Pigeon!
Penguin and Panda were developed to fight automated content, poor quality articles and spam backlinks. Pigeon was an upgrade to emphasize and return local results. Also, there have been algorithm upgrades from Google to benefit websites that optimize for smartphone users.
These upgrades offer clues to online marking professionals on how they can improve their SEO results.
Looking for short-term results (Black Hat SEO)
If your Search Engine Optimizing company tries to cheat search engines to gain immediate results then they are doing it wrong. Using nefarious spammy techniques to automatically create backlinks or traffic can lead significant to long-term penalties and problems from your favorite search engines.
Solutions:
Do not use the following tactics:
Use duplicate /low-quality content
Stuff lots of keywords of your pages
Have complicated redirects or strange traffic pattern
Cloaking your content to provide different content than described by the search results
Short-term gains in this highly competitive SEO world seem very attractive but you run the risk of from being de-indexed from search engines entirely.
Not paying proper attention to your webpage loading time
Great design and interactivity attract and retain users. Photographs, video and other enticing media keep users interested and engaged. While these facets serve an important purpose, it is also essential that you tune your webpage loading times. Poorly loaded websites leak customers because users expect near instantaneous results. This is especially important for users on mobile devices, since these devices lack significant amounts of memory or fast data connections.
This is also a detrimental factor for internet search engine, as they pay very close attention to a visitor's actions. The length of time they stay in a web page and what activities they engage with, all are measured by search engines to help provide even more appropriate search results. If a visitor rapidly leaves a page, search engines think that the page is not pertinent to them. A page that loads swiftly will have better/higher rankings.
There are a variety of variables that influence a website's page loading time. Sometimes a badly created code or any problem concerns with plugins can be the triggering elements.
Solutions:
You could carry out the following practices to improve a website's web page loading, and also these consist of:
Use caching programs
Limiting the variety of front-loading plugins
Lightly compressed pictures and video by utilizing proper codecs
Making the Website Navigating Complex
Occasionally, if you look at a web site, it could appear puzzling to many of us. Web page navigation is a vital consideration to both search engines as well as consumers alike. Each web page must be plainly classified as well as effectively formatted to make the material easy to digest.
Solutions:
Sending a sitemap with all the important/necessary URLS
Using multiple types of navigation
Not Understanding the Importance of Credible Backlinks
While web links from external web sites are required by search engines for ranking credibility it is vital that the backlinks are obtained normally. Bulk buying of back links are heavily frowned after by all the search engines, specifically Google.
Overlooking Regional Searches With the rise of smart device usage, there has been an extraordinary increase in users looking for regional search results. If you value your local consumers, you need to update your information to avoid any type of disastrous effect on your company.
Solutions:
Update the local information, including your phone numbers, directions and address in the local directory sites appropriate to your industry.
Update your regional details with internet search engine like Google (My Company) and Bing (Places).
When search engines verify your service, your regional clients can quickly discover you.
Not properly Setting 301 as well as 302 Redirects
If you have accidentally relocated a page content to a different URL, search engines will consider it as a new page without any ranking background. Whereas, if you have actually done a 301 redirect or a 302 redirect, the web page will be considered as old. When 301's permanently move url authority, 302's are taken into consideration short-lived and signal that the material will go back to its initial location at some point in the future. There is also a 404 status code readily available for times when web content is permanently gotten rid of and not offered anywhere else online.
301/302 redirects are a straightforward job. When you relocate big number of pages/urls, take your time to get this right. Due to the fact that, not rerouting effectively could lead to a situation where the search engines punish for disappearing (404) pages. Since that would certainly also indicate forfeiting any type of recognized back links as well as authority to the old URLs, it is one of the costliest blunders when pursuing your Search Engine Optimization goals.
Neglecting the Relevance of Fresh Content
It is false to presume that a well developed website with strong web content requires no updating. This is wrong because search engines are consistently favoring fresh and updated content. Updating you web content will help online search engine to choose the website/business that is energetic and responsive.
Solutions:
Often publish new material
Update existing web content with the most recent details
Share the fresh web content with social networks